Repost: Paris Eiffel Tower Calendar for 2013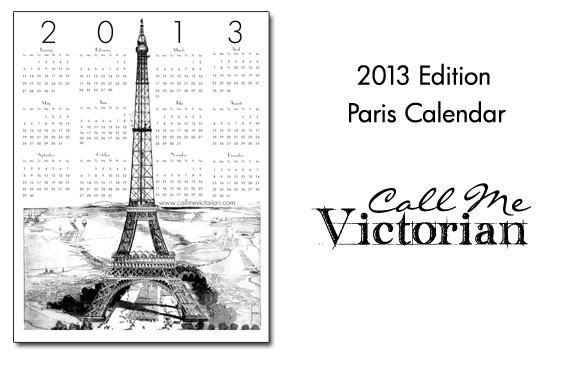 If you missed last year's Paris Eiffel Tower calendar, I decided to update it and post a 2013 edition. You can download, save or print out the free 2013 full year one sheet calendar below.
This beautiful vintage illustration shows a view of the city of Paris and the Eiffel Tower and includes a 2013 one sheet calendar. I love having lots of calendars around the house and especially at my desk.
Full sized JPG can be opened below at 300 dpi suitable for printing on letter sized 8.5 x 11 standard paper: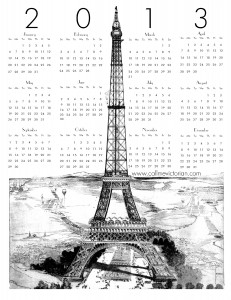 Related Posts: You may also enjoy some of my other calendar posts including a vintage 2013 full year calendar or this ornate style
Check out the new calendars for 2014: