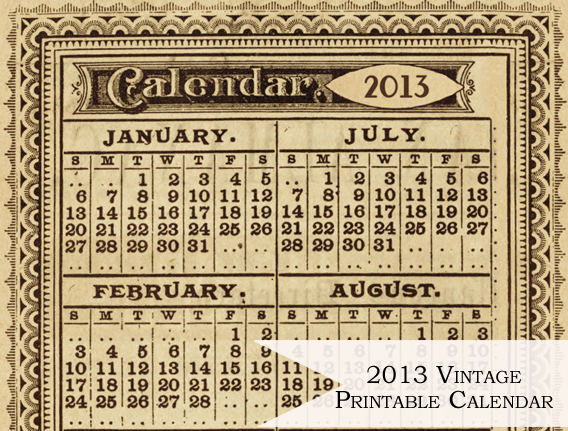 This free 2013 printable calendar features a vintage calendar with the same layout as next year. It's still a little early for me to post next years calendar in my office, I usually like to do that around October or so, but this is just an early freebie for those that like to plan ahead.
View the calendar PDF file and print a copy: 2013 Calendar
Formatted to print onto letter sized paper.
Related Calendar Posts:
You may also enjoy some of my other calendar posts including an ornate style or: