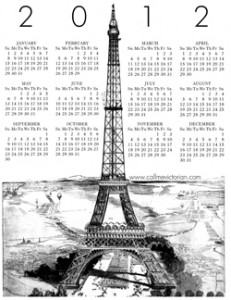 2012 Printable calendar for the entire year featuring the iconic Paris Eiffel Tower from a vintage drawing. Parisian landmark built by Gustave Eiffel, the tower was completed in March, 1889 and continues to be the iconic sympol of Paris, France and one of the most visited landmarks in the world. View and print the free black and white full page calendar and post on your wall to enjoy the Parisian scene image!
2012 Year Calendar Info:
The year 2012 in Roman Numerals is MMXII
 There will be three Friday the 13ths during the year.
 2012 is a leap year and contains one extra day, February 29th.
 Many predict an Apocalypse on December 21, 2012 due to the end of the Maya Calendar on this date.
Free Printable Calendar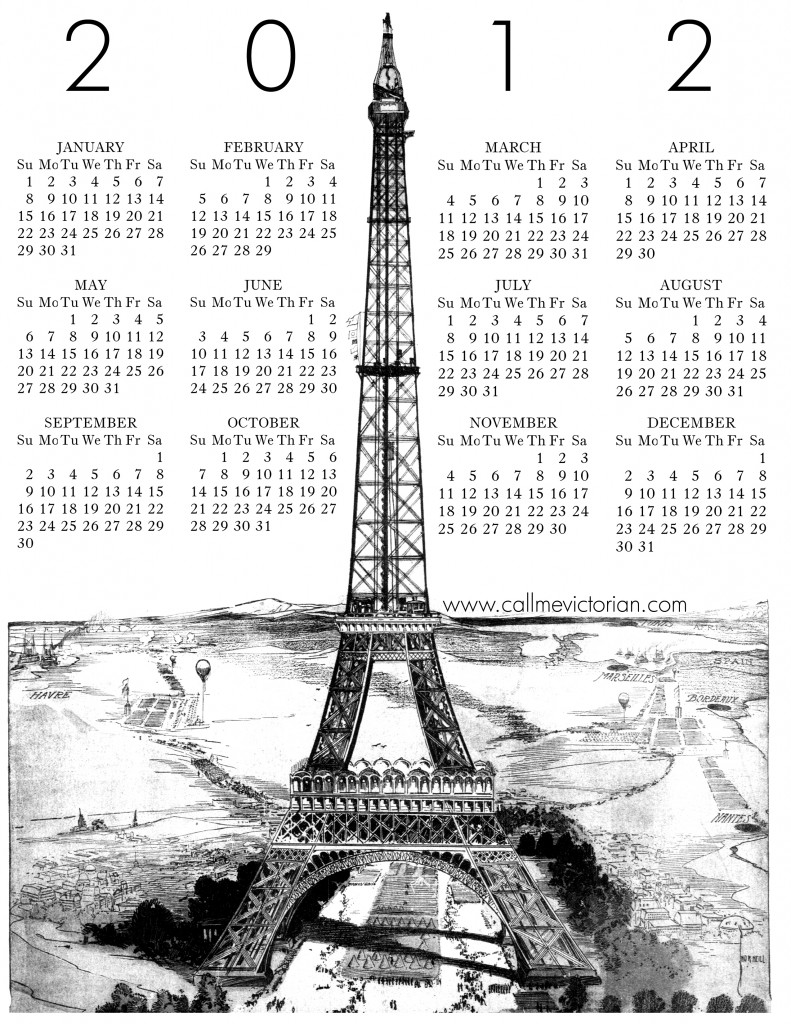 Check out this calendar updated for 2014!