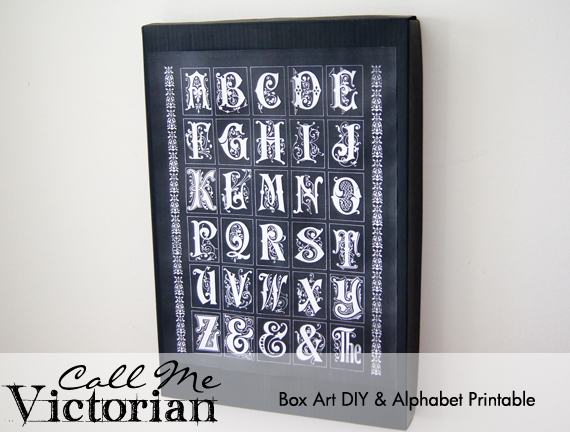 I wanted to try to create a box art print to hang on my wall, I used a beautiful vintage alphabet typography print and created this free printable and tutorial.
Things you will need:
A shoe box lid as close to letter size 8.5 x 11 inches as you can find around the house.
Black paint – I used acrylic, but any kind will do
Paint brush or sponge brush
Black and White Printer & 1 sheet of paper
Glue or permanent adhesive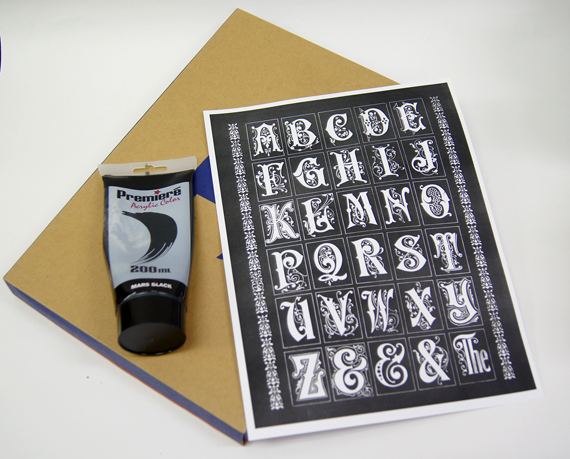 How to make a box art print:
Step 1: Print out the free vintage alphabet printable: Typography Alphabet Sign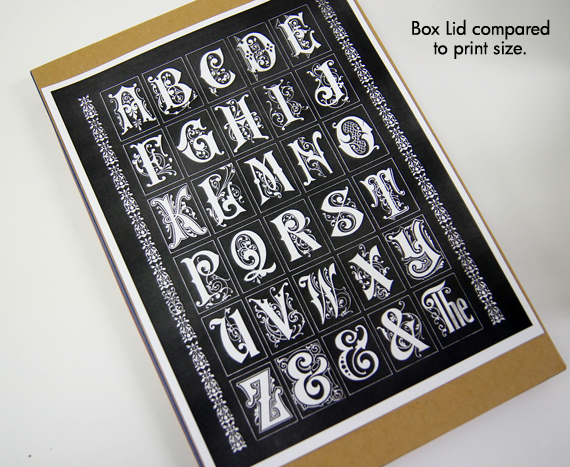 Step 2: Search for a shoe box lid that is the same size as your print. You can cut down the paper a little if you find one that is smaller. I didn't have very many shoe box lids to choose from, so mine was a little bit larger then a sheet of paper, the closer the box lid to the size of your page, the better your print will look.
Step 3: Trim off any white border around your paper.
Step 4: Eyeball how much of the top of your box you will need to cover with black paint and paint the sides of your shoe box lid and any of the top that is larger than your page size with black acrylic paint.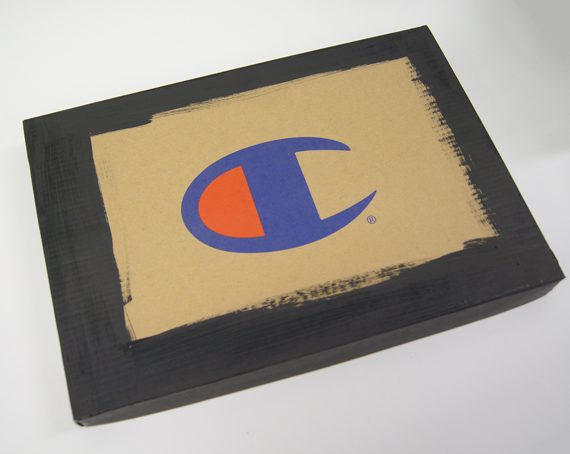 Step 5: After paint dries, glue your print to the center of the box lid. It's best to use a glue stick or permanent adhesive or a type of glue that will not make your page bubble or wet the paper too much. Don't use any kind of wet glue, if you have a glue you use for scrapbooking paper this will work fine!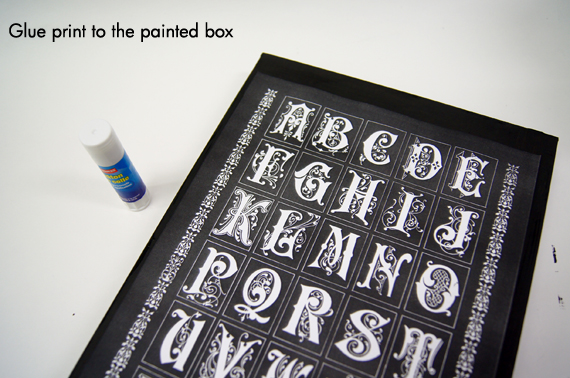 Step 6: You can hang your artwork with two small nails the width of your lid in either corner and it will balance on either end. You could also paint your entire shoe box and create a decorative storage box instead of an art print to display on a bookshelf. Or the vintage Alphabet can also be displayed in a frame instead of making it into a box art style print if you like.
Enjoy!