Free Printable 2013 Calendar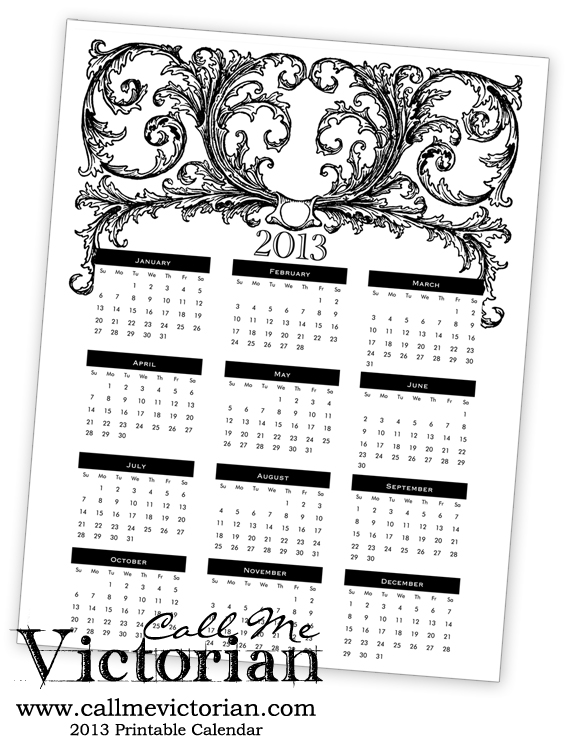 Print a free full year 2013 calendar featuring an vintage ornate border. 2013, or MMXIII as it is written in roman numerals, is fast approaching.
Some holidays are on the same date every year and therefore it is easy to prepare for them. On the other hand, there are many holidays that change dates from year to year.
Here are some important holiday dates for 2013:
Monday, January 21 – Martin Luther King Day
Monday, February 18 – President's Day
Sunday, March 31 – Easter
Sunday, May 12 – Mother's Day
Monday, May 27 – Memorial Day
Sunday, June 16 – Father's Day
Monday, September 2 – Labor Day
Monday, October 14 – Columbus Day
Thursday, October 31 – Halloween
Thursday, November 28 – Thanksgiving Day
Wednesday, December 25 – Christmas Day
Free Printable 2013 Calendar: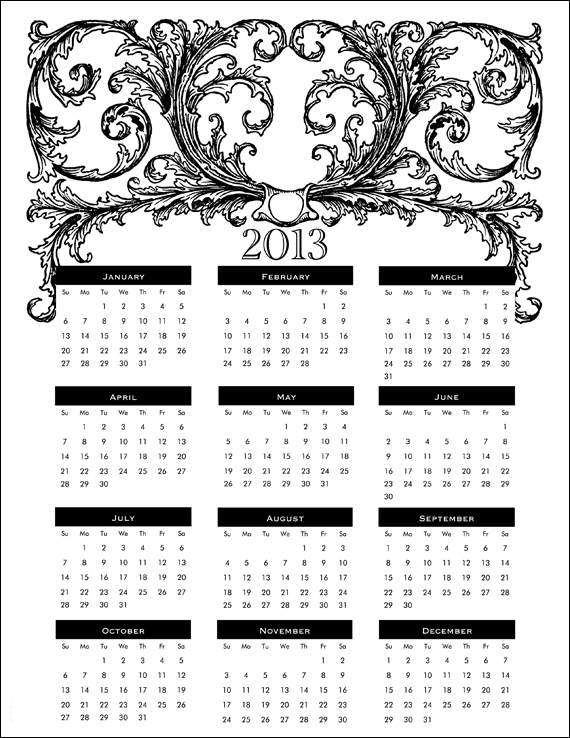 Terms of use – Feel free to share this post and use thumbnail images, but please do not redistribute the calendar file on your website. Thanks!
Related Calendar Posts:
http://callmevictorian.com/805/2013-printable-calendar/
http://callmevictorian.com/763/vintage-2013-printable-calendar/
http://callmevictorian.com/1024/repost-paris-eiffel-tower-calendar-for-2013/