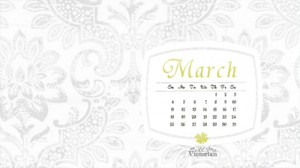 I want to celebrate Leap Year 2012, which has an extra leap day, February 29th with some freebies!
Free march 2012 desktop wallpaper calendar is shown at the left and various desktop sizes can be downloaded below.
If you would rather have a printable March 2012 calendar to hang on your wall, I also made the background into a PDF letter sized file to print.
Here are the desktop wallpaper calendars in several screen size versions: