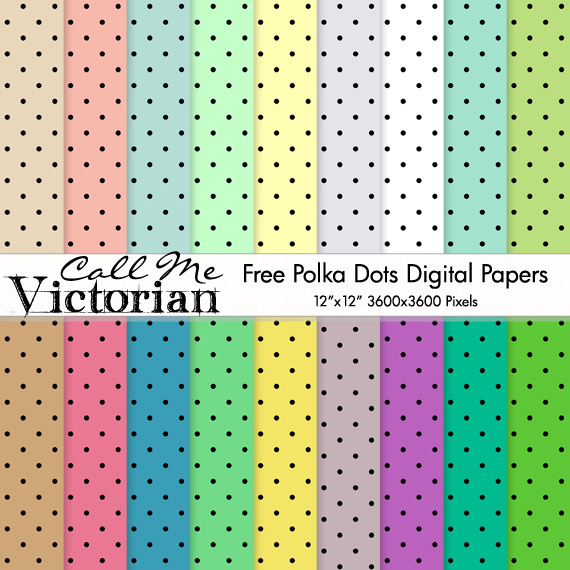 This large collection of free polka dot digital scrapbook paper makes the perfect backgrounds for your projects.
The wide range of light and dark pastel colors will give you tons of options for any creative idea that you might like to make. These free paper patterns can also be used for invitations, greeting cards, and stationary – and many other paper crafts. Each sheet of digital paper is 12" x 12" inches – 3600 x 3600 pixels – at 300 dpi high resolution quality.
The tiny black dots on the cheerful colored background is a classic retro pattern that never goes out of style.
If you would like to print out your own letter sized 8.5″ x 11″ paper, just select "Full Page Photo" and check the box "Fit Picture to Frame" when you are in on your "Print" screen and you can print out sheets of the patterned paper.
Choose from 21 different colors: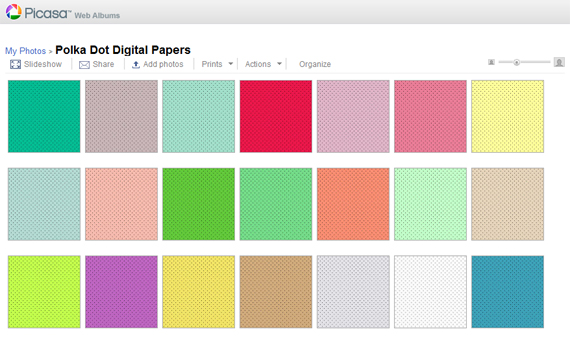 Download from my Picasa Web Album