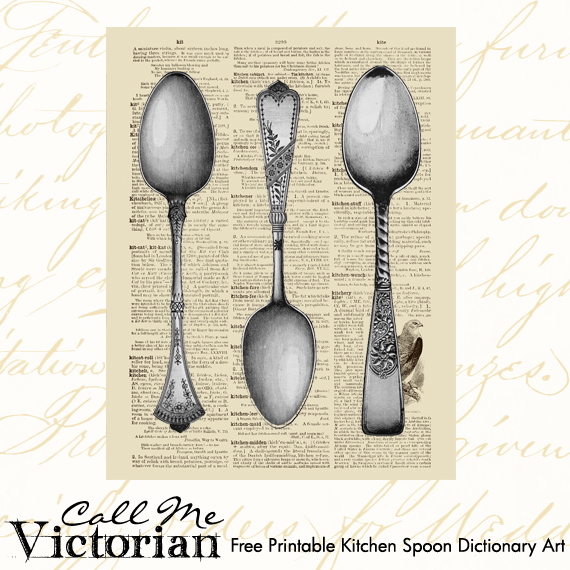 This printable dictionary page art piece features artistic renderings of three different antique spoons. The spoons are layered over a vintage dictionary page that has been specially selected. It contains the definition for several kitchen related words.
Some of the definitions are obviously vintage, as we no longer have much need for them in our modern vocabulary. For example, kitchen wenches don't often come up in conversation these days. You may learn something you didn't know – such as the term "kitchener", which refers to a person employed in a kitchen. Or perhaps you aren't familiar with the term "kitchen-fee", the fat which falls from the meat.
This kitchen spoon art piece would make a great addition to any Victorian, steampunk, or country themed kitchen or dining room. It has neutral colors, so it will blend in with any color scheme. I love vintage silverware patterns and I have a small collection of 100+ year old silver-plate.
Click to Print PDF image onto letter sized paper, the printable dictionary spoon artwork can be framed and displayed in your kitchen: