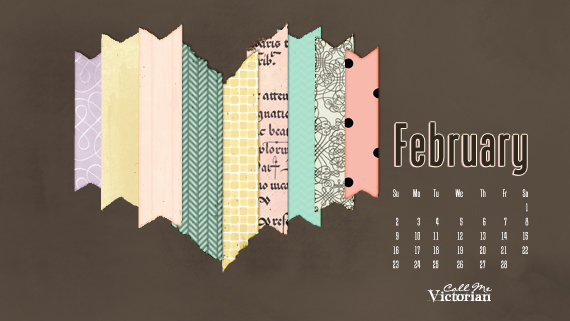 February 2014 monthly desktop wallpaper features a heart comprised of many strips of torn scrapbooking paper and book pages and free digital heart clipart.
The spring hues of teal, yellow, pink, and lavender papers are complimented by a textured brown background. A simple, easy to read February 2014 calendar makes sure that you won't miss any of the holidays that this month contains.  Some important U.S. holidays in the month of February are: Groundhog Day (02/02), Lincoln's Birthday (02/12), Valentine's Day (02/14), President's Day (02/17), and Washington's Birthday (02/22)
The shabby chic heart is available for download individually, so you can add it to your digital scrapbooking projects. It can also be printed and added to any physical valentine's day craft projects, or simply used as a decoration.
Transparent PNG heart clipart for use as digital scrapbook element (click to open at full size):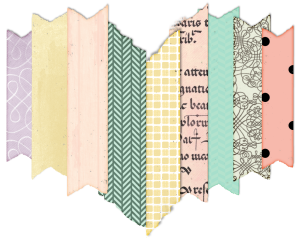 Desktop Wallpaper Sizes:
Large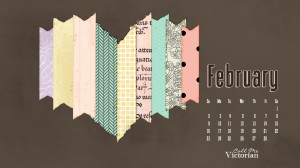 Medium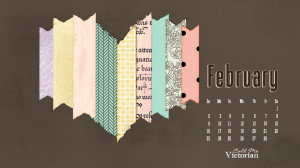 1366×768
Small