Desktop Wallpaper Calendar: September 2012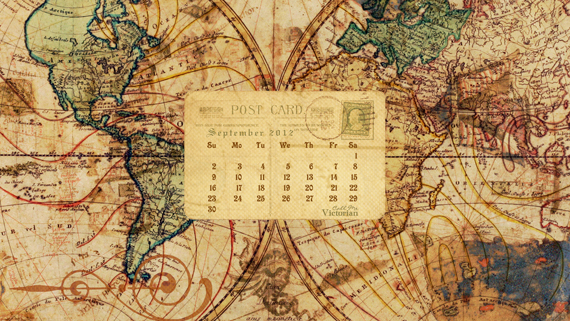 The September 2012 desktop calendar wallpaper features vintage map and postcard images for all the fans of world travel. Dress up your computer's background today with this free design.
Originally when postcards were introduced into circulation, demure Victorian ladies hesitated to use them due to the fact that you messages are written for the world to see and they lack any sort of privacy. It was once a faux pas for a lady to send one to a friend or acquaintance. But their usefulness, especially during travel, to send a short note to a friend did eventually catch on.
Please select the best fit for your monitor's screen resolution, click to load the image at full size and then right-click your mouse to set image as desktop background: