Free Fleur-de-lis Clipart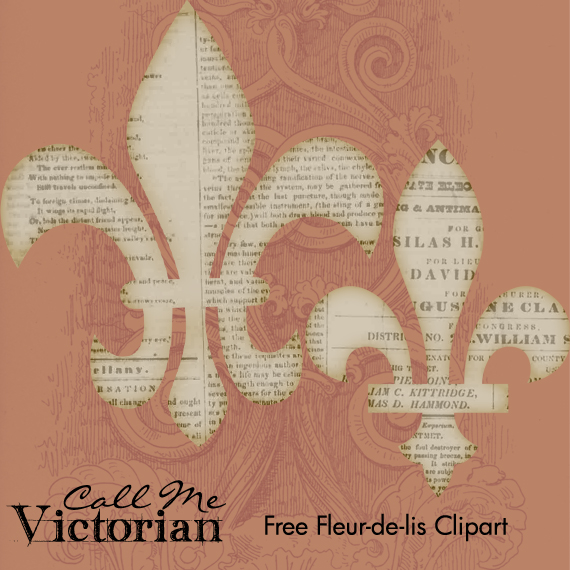 According to heraldic history, the fleur de lis, which is so much used at present as a design in decoration, dates back to Clovis the First of France. I have created two vintage inspired newsprint fleur-de-lis clipart images for download. The set of images has a transparent background and are  perfect to use as graphics in most programs.
Opinions differ among the authorities as to what the design represents. Some say it symbolizes the red gladiola that was fabled to have been given to Clovis the First at his baptism by an angel. Others say that it represents the tip of the "francisque" – an ancient French javelin. The fleur de lis was introduced as a permanent part of the French coat of arms in the twelfth century and has even since been called "the flower of the lily".
Click on images to open in a new window at full size: