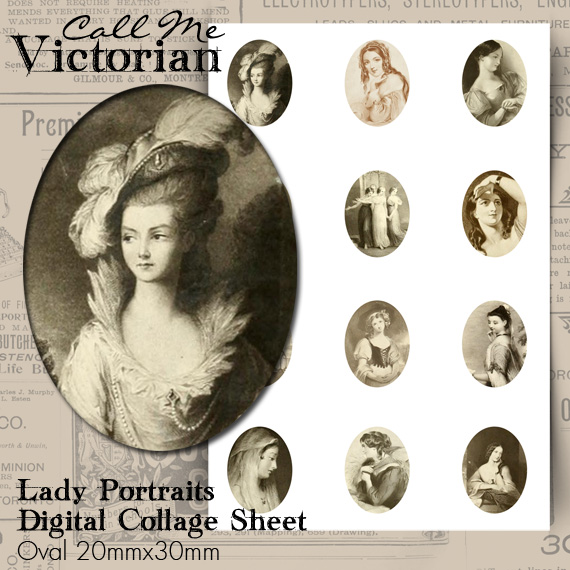 This free printable digital collage sheet features twelve different 1.2″x1.6″(30x40mm) ovals with images of vintage lady portraits.
Portrait drawings have often been a popular subject for artists. Not only was portrait drawing an entertaining pastime, but it also gave people the ability to own an image of their loved ones before the widespread use of cameras. A few examples of portraits have even been found dating back to prehistoric times. Though portraits originally focused mostly on the rich and famous, they became more and more accessible to the general public as time went on. Important public figures and regular art lovers often still commission portraits today. A talented artist can capture the subject in a way that cameras cannot.
There are various different ways a portrait can be painted, depending on the angle of the subject and what portion of the subject's body is displayed. Other options such as lighting, clothing, setting, color palette, and artistic medium also make portraits a completely customizable craft. Some portraits feature couples or whole families and their pets. Portraits can be life sized or pocket sized – or even larger! Tiny portraits were often carried in a lover's locket as memento.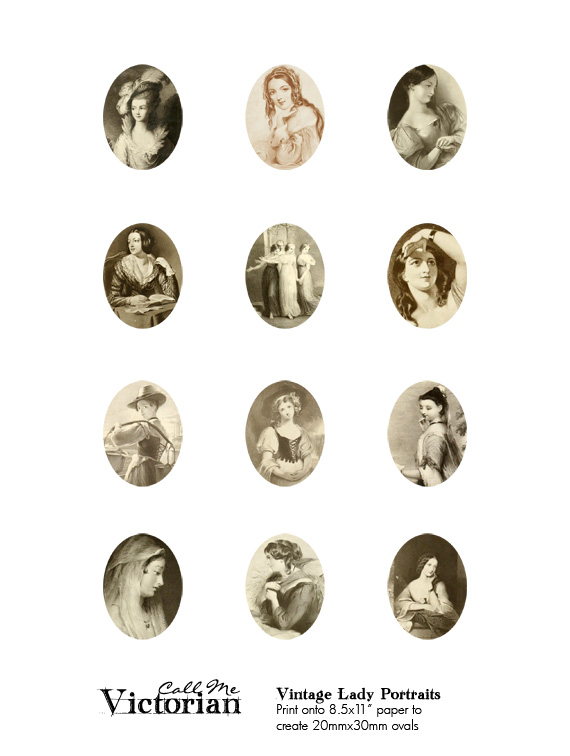 Print the page out onto letter sized card stock. The pictures are ideal for jewelry making such as oval charms, glass pendants, cabochons, digital scrap-booking and printable tags.