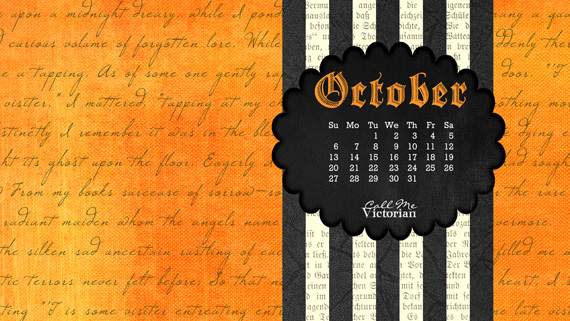 "Once upon a midnight dreary, while I pondered, weak and weary…" This month's October 2013 desktop wallpaper calendar features lines from the famous poem "The Raven" by Edgar Allen Poe. These classic quotes are written in a beautiful script across an orange textured background.
The next layer consists of stripes, made up by vintage German book pages and a creepy leather texture. Overlaid on top of this is the actual calendar, with easy to ready white dates over a black backdrop. It is adorned with the name of the month in an orange Gothic font.
The spooky poem, often quoted during the Halloween season, gives us a glimpse of a heartbroken man as he mourns the loss of his lover Lenore. He hears a tapping at his window and finds "a stately Raven of the saintly days of yore," which flies inside and roosts "upon a bust of Pallas just above my chamber door". Though the raven keeps repeating the same word "Nevermore" over and over again, the man "wheeled a cushioned seat in front of bird and bust and door," hoping to learn more. As he dwells on the raven, and his lost love Lenore, he begins to see the bird's presence as a sign from the angels. When he asks if he'll ever be reunited with Lenore in Heaven, the raven gives the same chilling response: "Nevermore".
Choose your wallpaper size – image will open in new window and you can right-click to "set as background…"
Large: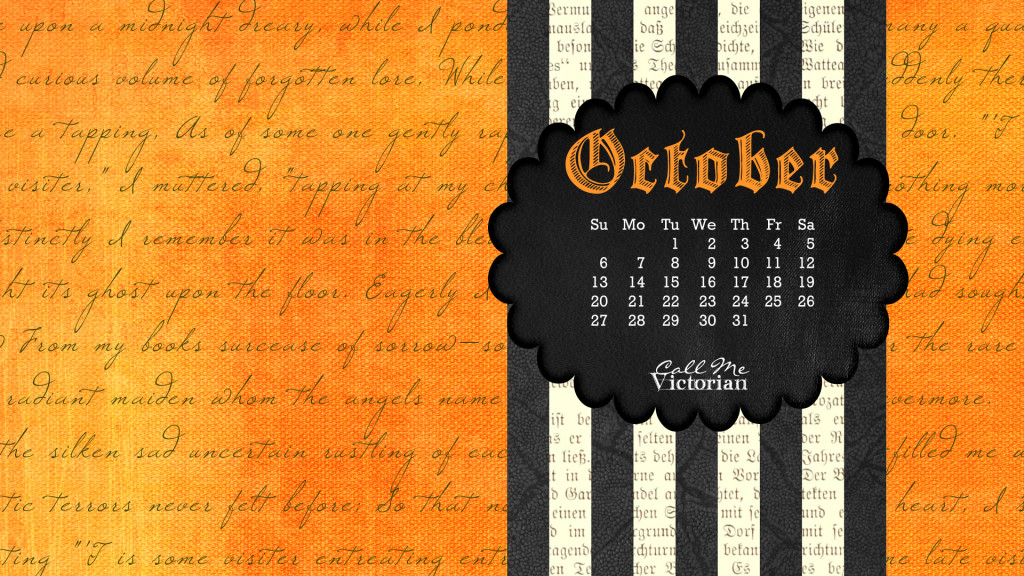 Medium: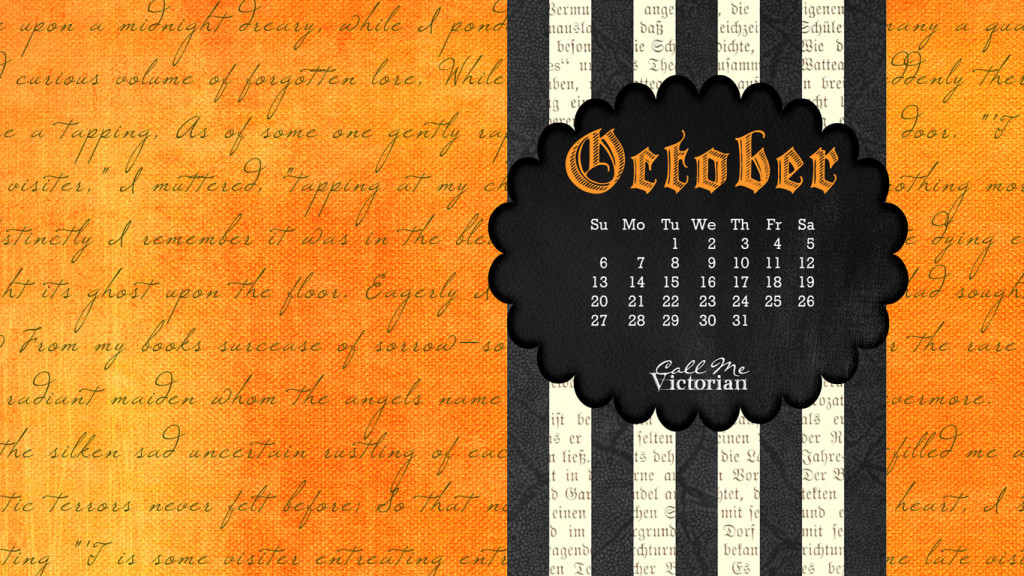 Small: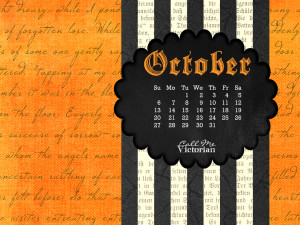 Hosting a Halloween Party this year? You might like to order these vintage Gothic style invitations that I've created with a similar design: