Printable Vintage Bingo Cards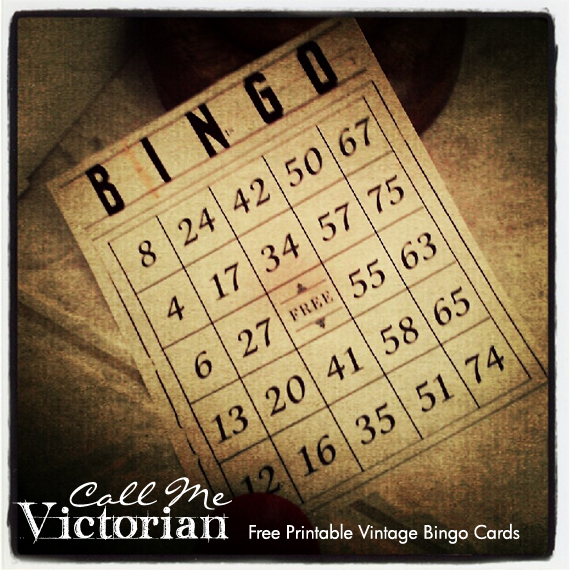 I've designed this free printable vintage style bingo card to be used for scrapbook backgrounds, altered art, to make tags or journals. I really love anything with numbers!  These were made by me after looking at some real retro bingo game cards, but they aren't scans of actual cards just inspired by. Each card will measure 5×6 inches. And I've formatted the sheet for two cards per page.
I've made a lighter and a darker version in case you want to distress the image yourself, you can use the lighter version to start with. If you want to print a grungy version, then I would go with the darker image. They are the same except for that.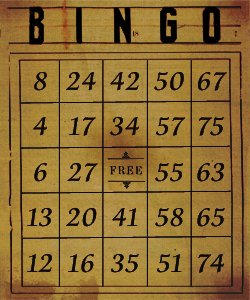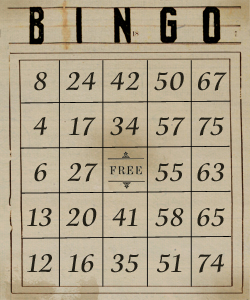 Dowmload Links: Darker Image | Lighter Image