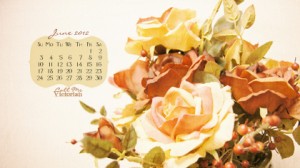 Floral desktop wallpaper calendar for June 2012. Pretty vintage style roses adorn this wallpaper image, dress up your computer's background and have a handy calendar to look at! I've also included a printable version to post on your wall!
This background is made from an original photo I took of some of my Aunt's lovely flower arrangements. I then aged it a bit to give it more of an old fashioned look. Here are the various sizes you can download to fit your desktops:
* View the Printable 8.5×11 Letter Size PDF
Click on the image to open in a new browser window and then right-click your mouse to get a menu where you can choose to "Set As Desktop Background…"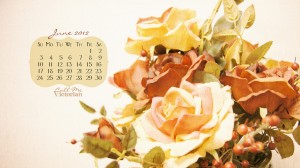 Dimensions: 1920 × 1080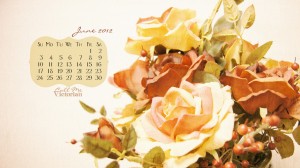 Dimensions: 1440 × 900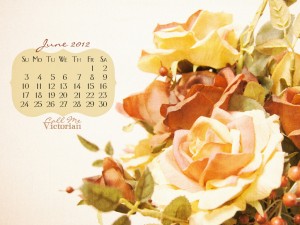 Dimensions: 1024 × 768
I release a new calendar every month, so if you enjoy these wallpapers please check back next month for a new wallpaper!