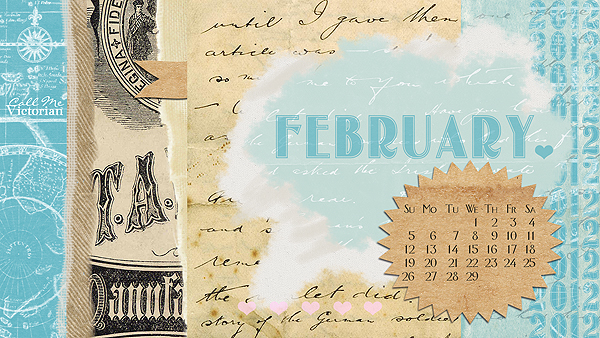 Free desktop calendar wallpaper for February 2012 with vintage images and scrapbook inspired design in multiple screen resolutions.
In what I hope to make a monthly series on Call Me Victorian, I'm posting the first of my desktop calendar wallpaper designs for February 2012 – which is a leap month and includes the extra day February 29th this year. Making this wallpaper not only was an enjoyable design experience, but it gave me digital scrapbooking practice and was lots of fun.
Choose the image that best fits your monitor's screen size: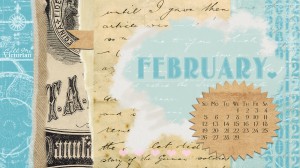 Largest 1920×1080 or (fit to screen for 1366×768)
---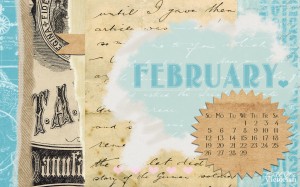 Medium 1440×900
(or use for 1280×800 same aspect ration shrink to fit)
---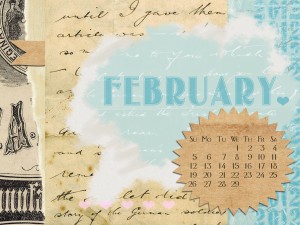 Small 1024×768
Instructions for setting a desktop wallpaper background: Click on the image that matches your screen resolution and the full sized image will load in a new browser window (or tab), when it is done loading, right-click on the image and select "Set as Desktop Background" in Firefox or "Set as Background" in IE, you may need to confirm the choice within your operating systems monitor settings.