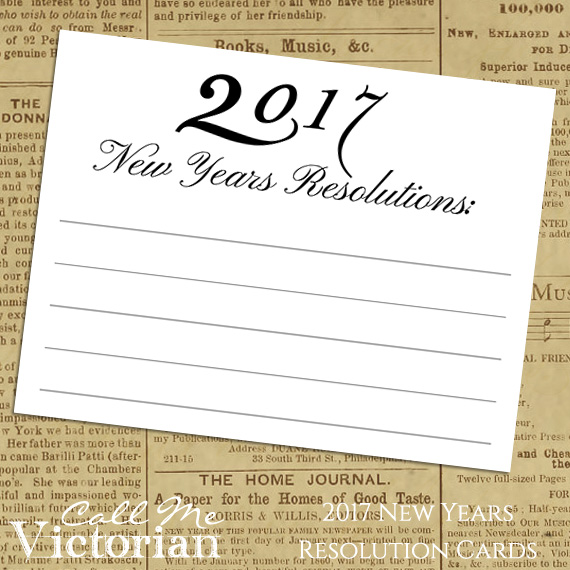 As the end of December fast approaches, it is once again time to think about things we would like to change and do better in the upcoming year.  What a better way to plan your resolutions than to use these beautiful 2017 New Year Resolution cards.  With lots of space to write and a lovely vintage-style font, these cards are a great place to record your goals.  The easy to use PDF download includes four cards to a page, so you can put each goal on a different card or perhaps give them to friends so that they can also start looking forward into the next year.  Then, later, you'll have a wonderful memento you can use to look back on 2017 and see where you were successful and where you still have room for improvement.
Click here for PDF: 2017 New Years Resolutions Free Printable
Makes 4 cards per Letter Size paper or card stock. Print and cut page into 4th, in half in each direction.