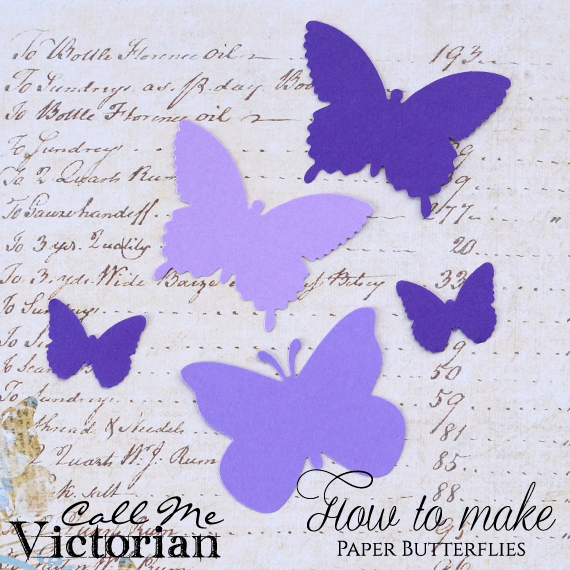 This post has a tutorial for how to make several different styles of paper butterflies using paper punches and free printables.
Call Me Victorian has this free pretty printable butterfly clipart that can be useful for various paper crafts including card making, scrapbooks, paper gift tags, wall art or collages or just as decorations. Cut out along the border of each image and fold the wings if you would like to give them a 3-D effect.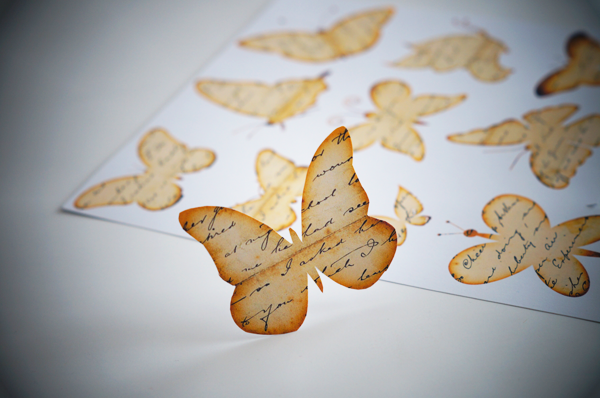 Butterfly Paper Punches
I collect butterfly paper punches. I have several different styles from different manufacturers. Here are some of my favorites and the shapes that they make: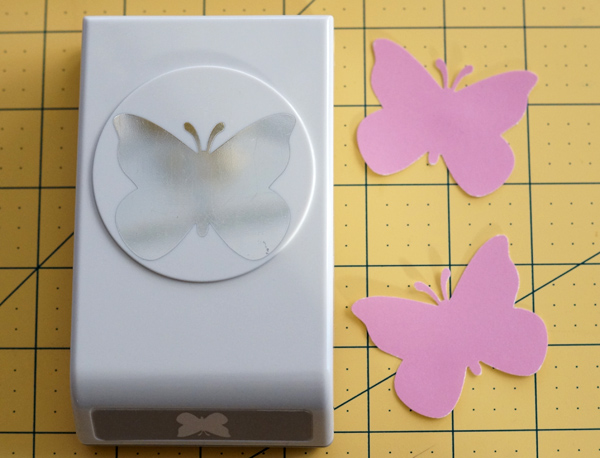 EK tools Butterfly Punch, Large – Makes a solid 2 inch shape nice for tags or writing.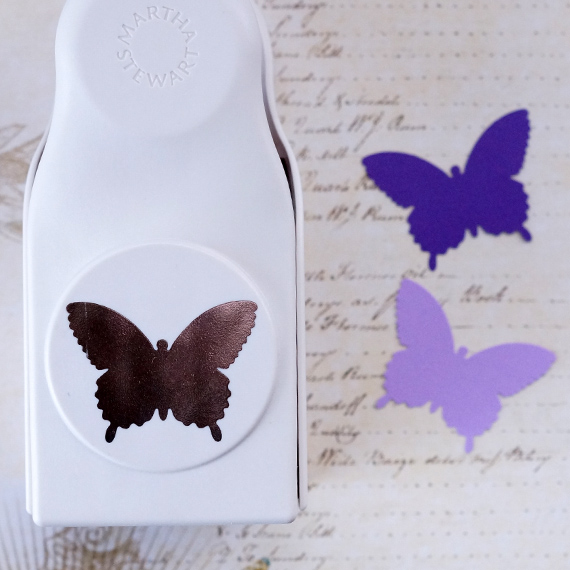 This is one of my favorites, the Martha Stewart Country Butterfly makes a pretty scallop edge die cut with a wing span of a little over 2 inches.
If you want to create a smaller 1 inch shape that compliments the country butterfly punch. Try the Martha Stewart Classic Butterfly punch.
Creating 3-D Pop-Up Butterflies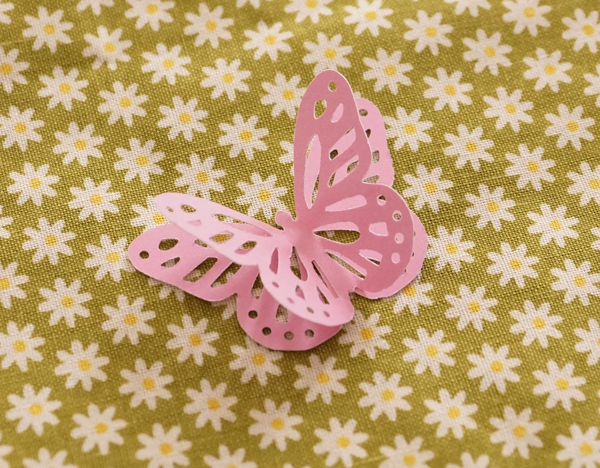 Using the Martha Stewart Monarch Butterfly Large Punch,  or any of the paper punch shown above, you can easily create a pop up 3D paper butterfly by gluing two cut shapes together. Just punch out of a thick paper or card stock and bend the wings on the top butterfly then put a line of glue down the center and glue on top of a flat cut out to create this raised wing 3D effect. You can hang these on the wall with temporary glue dots to create wall art. I love the detail in the wing cut outs on this one.
Using any paper punch is definitely the quickest and easiest way to make butterflies en masse. Mix and match different shapes and sizes for a variety of looks.