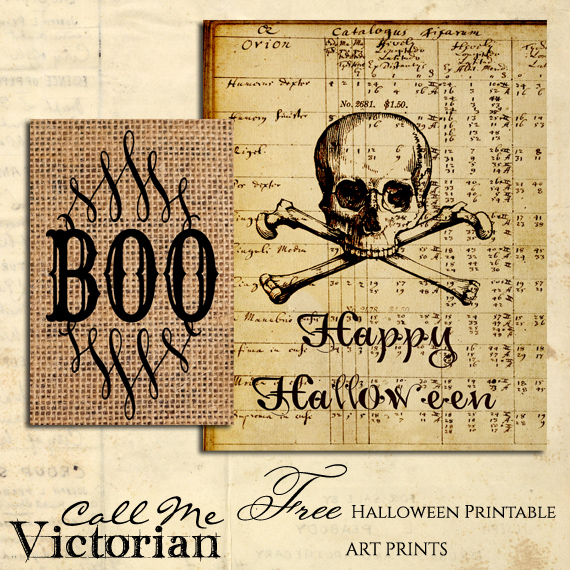 Looking for a quick and easy way make your house a little spookier?  Need some last minute decorations for your Halloween party?  Download and print these free Halloween art printables.
They are the perfect size for an 8″x10″ or 4″x6″ picture frame. There are two different files options available for you to download.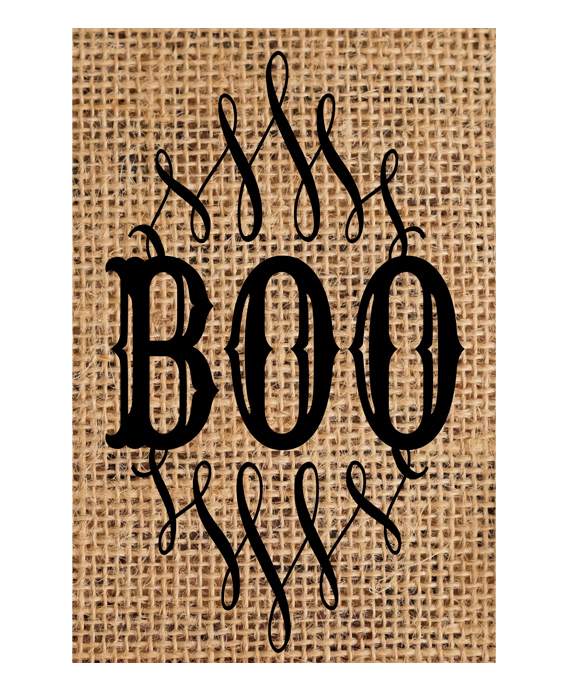 One includes a rustic backdrop of burlap which has been superimposed with the word "BOO" and some decorative script.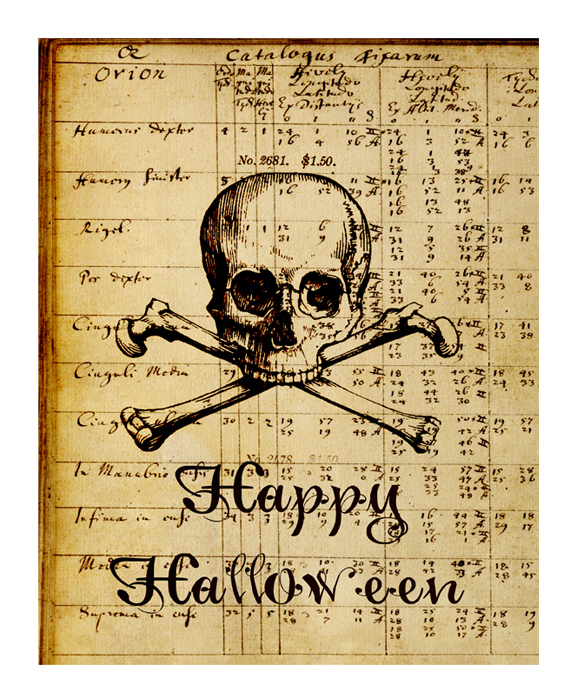 The other art print features a page of an old Latin ledger, perhaps the mad ravings of a crazed alchemist?  Overlaid on this is a vintage skull and crossbones, bringing to mind poison or the symbol from a pirate's flag (also known as a jolly roger).  Underlining all of this are the words "Happy Halloween". Don't want to hang them on your walls?  These art prints can also be used as pages or backgrounds in a scrapbooks, both physical and digital.
You may also like these free Halloween party invitations: