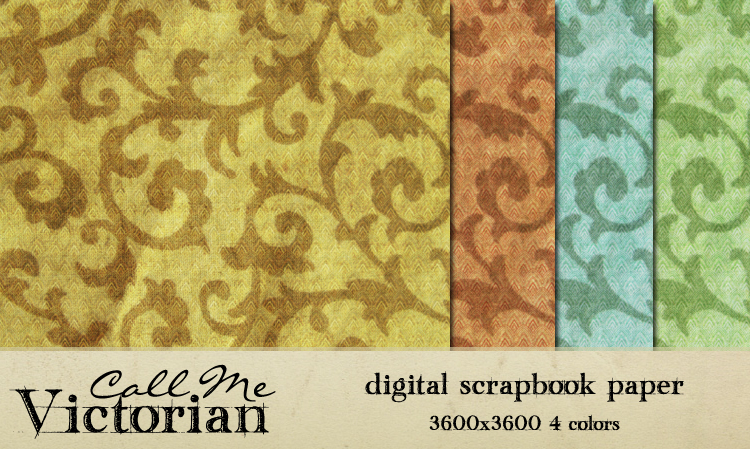 Free digital download of 12×12 ornate swirl digital scrapbooking papers in four colors. Free to use in personal and commercial layouts and designs.
Why I love digital scrapbooking:
Scrapbook making is one of the crafts that countless women spend many leisure hours pursuing. I love the flexibility that the digital medium allows for changes, creativity, trial and error. It is fun working on the computer on designing digital scrapbooks. Much like how digital photography changed that industry, many innovations have been introduced. I would much rather work on my layouts digitally.
A beautifully made scrapbook, containing treasured photographs from the maker can be a precious gift to anyone. You can create a book with blank journaling spots so that the recipient of the book can add her own thoughts and memories of an event. A scrapbook for a new mother containing babies and toys, and another for your child's teacher with memories from the school year. Save your doodles and create a book with your mini works of art, you can adapt any idea to your own tastes.
A series of scrapbooks kept by a close friend who loves to travel has pictures of castles, cathedrals and landscapes from all over the globe. If you haven't traveled much yet, do the same with clippings from magazines of the places you dream of visiting.
You can always have digi scrap masterpieces professionally printed online, as their are many retailers who have 8×8, 12×12, and other size books available with multiple page counts.
If you have not yet tried to make a digital scrapbook, begin today.

Visit my Picasa web album to download the free digital scrapbooking papers!