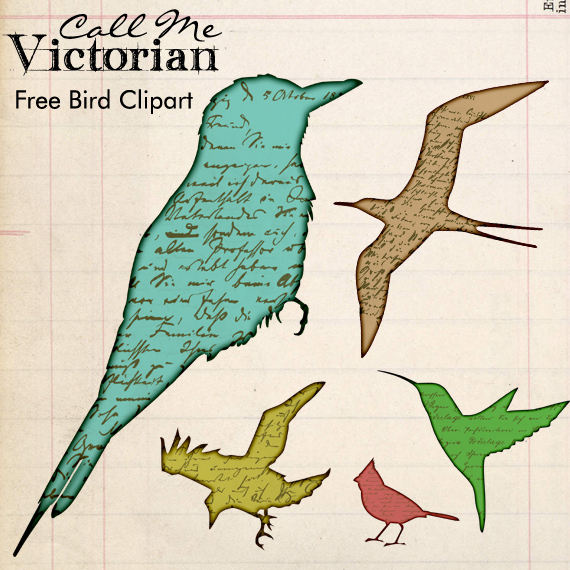 Distressed edge and vintage style free bird clipart graphics. Choose between a printable sheet or transparent PNG image files to download.
Birds serve many purposes that benefit our planet that we may not see or realize in every day life. The swift, the swallow, and the hawk check the increase of insects which would otherwise overwhelm our atmosphere. Creepers, woodpeckers, and chickadees similarly help to protect the trees of our forests while flycatchers and warblers protect the foliage. Crows, blackbirds, larks, and thrushes guard the surface of the soil, leaving woodcocks and snipes to root out pests underneath.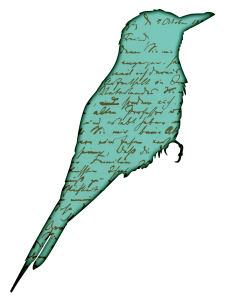 Each species of bird has an important duty to to perform in the grand economy of nature. If all birds were to be wiped from the face of the earth, it is an undoubted fact that man would no longer be able to live upon it. Insects and other pests would become so plentiful that no living thing could withstand their attacks; plants would wither and die.
The thinning out of birds, such as the prairie hen and grouse, can have disastrous environmental effects – as evidenced by the wholesale destruction of the American West by hordes of grasshoppers. Though the damage done to crops by birds can sometimes be irritating to farmers, they would do well to count themselves lucky. The little bits of fruit and vegetables stolen by birds are a small price to pay for the insects they destroy.
Transparent PNG Files, 5 images total in various color with distressed edge and vintage script handwriting:
Printable Sheet – Fit to Letter Sized Paper – Click to open and save full size: