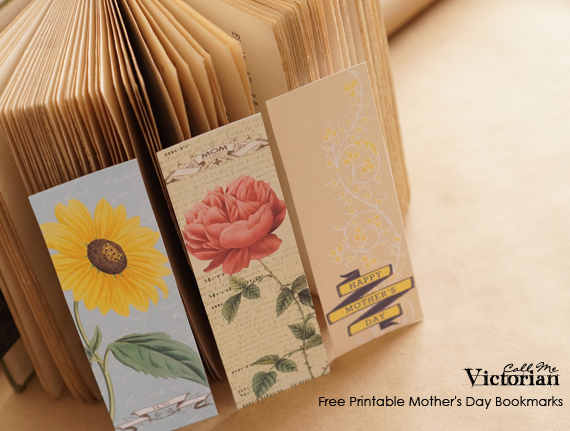 Set of 3 free printable Mother's Day bookmarks featuring vintage floral designs. Perfect to make if you are giving Mom books as a gift this Sunday.
Just print the template onto card stock and cut out each rectangle to create 3 different unique designs. Each book mark measures 2×6 inches when cut.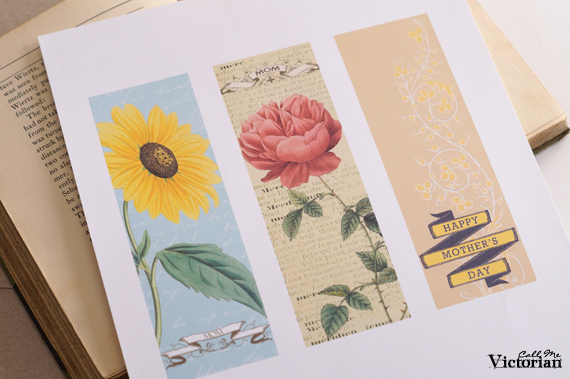 The first design features elements from the May 2013 desktop wallpaper. I thought it came out so pretty, with a light blue background and bright yellow sunflower, I wanted to use it for a printable. The second is a French dictionary page with the word mère for Mother and a pink rose. And the third design is a more abstract style with the words "Happy Mother's Day" in a vintage banner.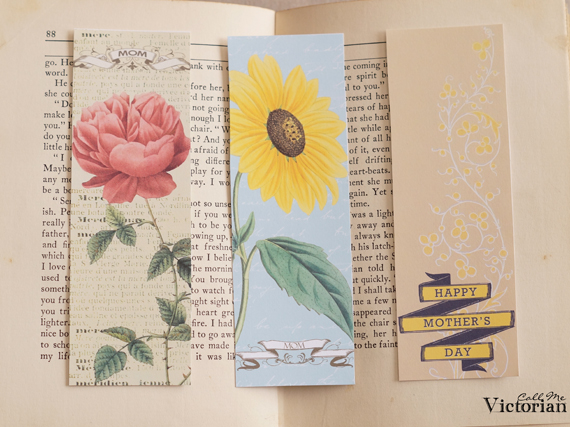 You may also like this previously released set of Free Printable Bookmarks