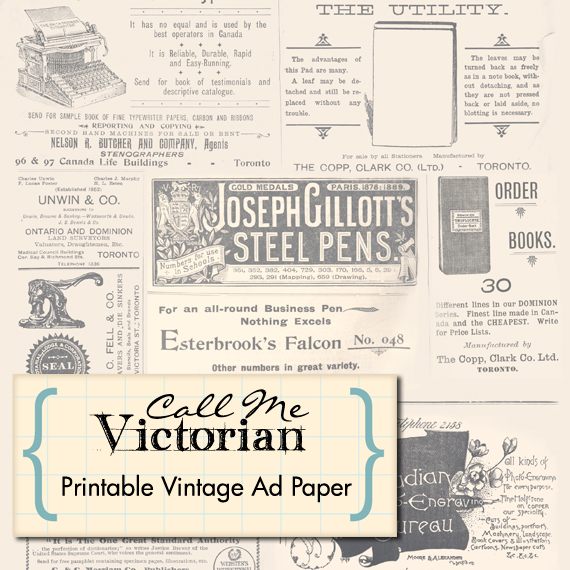 Create your own vintage newspaper advertisement printable scrapbook paper sheet with this free download. I love the look of old ads, these are from a magazine from 1848.
Ranging from the unique hand drawn typography and illustrations, old newspaper ads are just so quaint and fun to look at. I love the beautiful banner and floral illustrations on the Canadian Photo Engraving Bureau, the cool vintage typewriter, the seal artwork and the type used for the steel pens ad among others.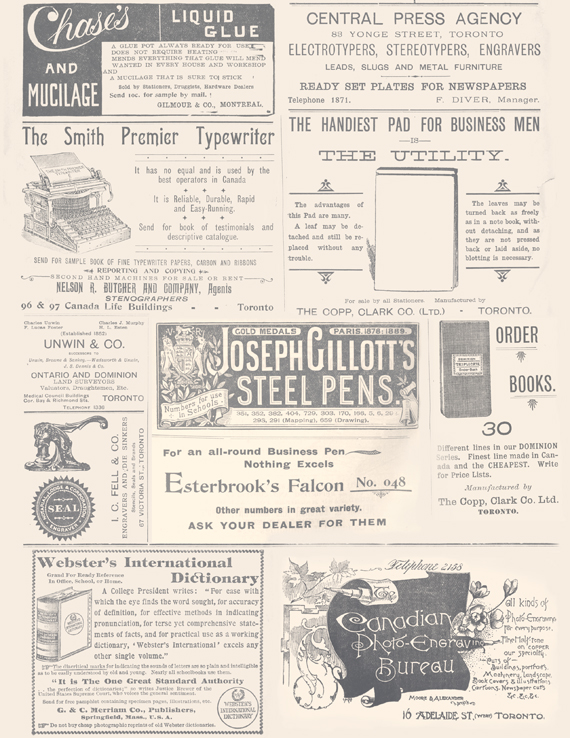 I've combined them into this letter sized page that you can either print to make scrapbook paper, or download the digital file for use in photo editing programs. This can be printed on white paper or card stock and will create a cream background with blue gray illustrations.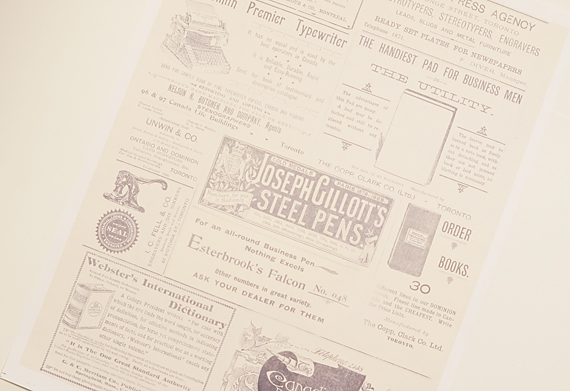 I printed my sheet and used a die cut machine to make these pretty tags and top note shapes.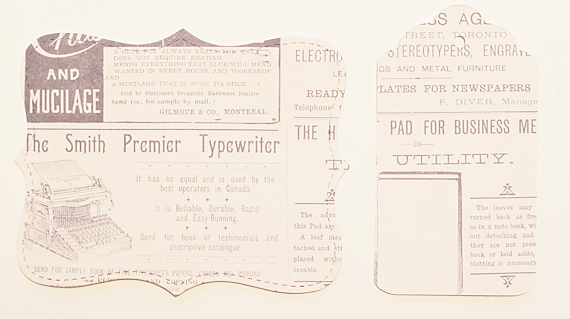 Use for any personal or commercial craft projects, but please do not redistribute the file!
PDF – for easy printing
JPG – to save and use digitally
8.5 x 11 inch – 300 dpi images