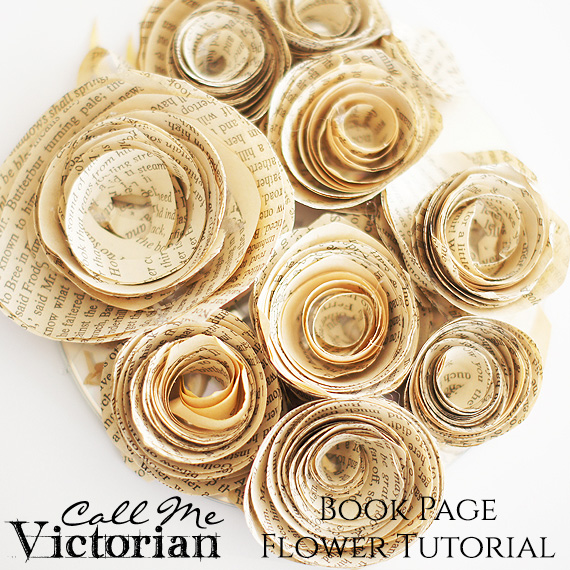 You can use book pages to make any style or kind of paper flower. There are hundreds of tutorials online that you can use, just search for different styles or invent your own! You can use flower shaped craft punches, or craft them using traditional paper flower making techniques.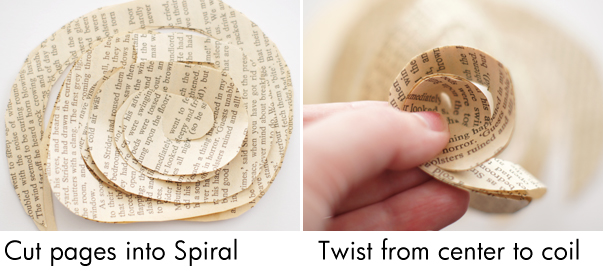 Here is a look at how I cut out the flower using a two pages from an old book.  You can layer more pages to give your flower more depth and fullness.  You simply cut a spiral shape and then twist to create a flower. Then glue down to a backing.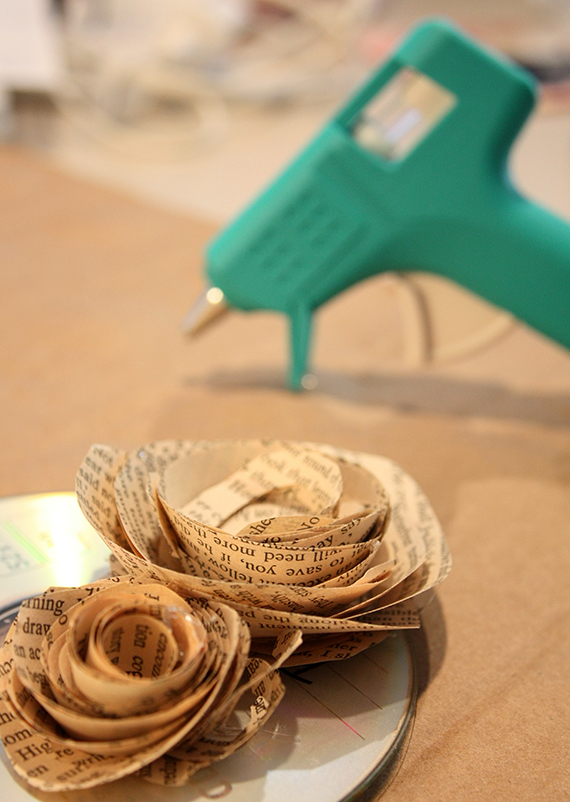 Once you have mastered the art of these easy flowers, you can combine a bunch of them to make a wreath or hanging wall decor. Just choose a background, whether it be cardboard, cardstock, foam wreath form, or basically anything else you can think of, and hot glue your flowers until they suit your needs.  I used an old CD that was too scratched to play anymore and made this small circular wall art.  You could even go a step further and use paint or ink to color or distress the edges of your rosettes to create a different look.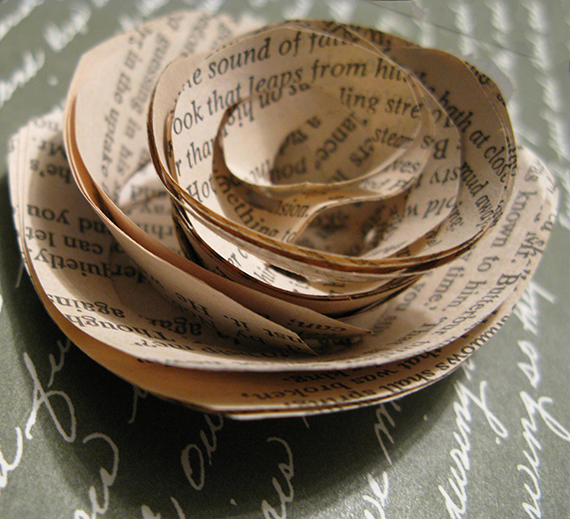 An up close look at the finished flowers. The text on the book page adds a nice texture and the faded paper give it a vintage look.