Free Primitive Style Christmas Clipart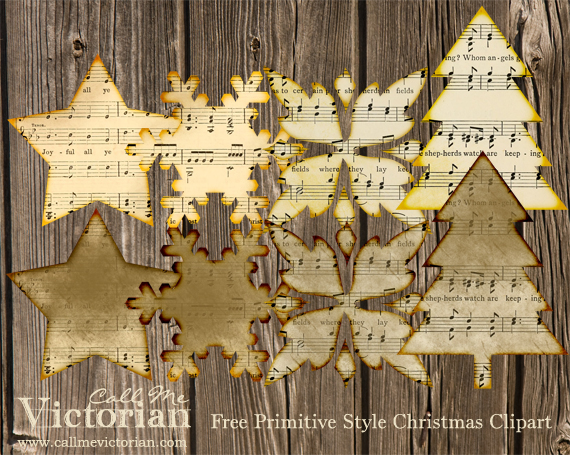 Free set of primitive style Christmas clipart with carol sheet music background and distressed look. The collection includes two styles of a star, Christmas tree, decorative ornament and snowflake shapes.
While I was making the sheet music gift tags, I knew I wanted to create something similar as graphics for Christmas, so I made these free images. I like the darker grungy more distressed set better myself, but I wanted to also let the music notes and details of the vintage paper show, so I've made them in two different styles for you to choose from. These can be used to decorate your holiday scrapbook, greeting cards or your blog, facebook page, you name it!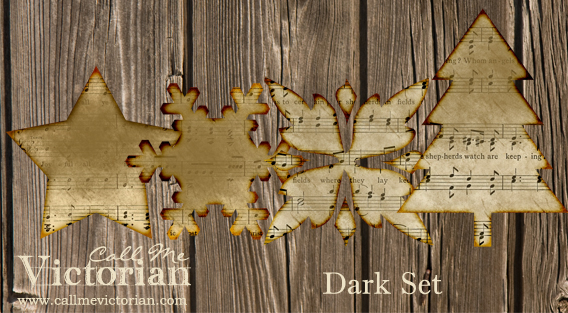 Dark set of primitive style clipart: Download (ZIP file contains 4 PNG images)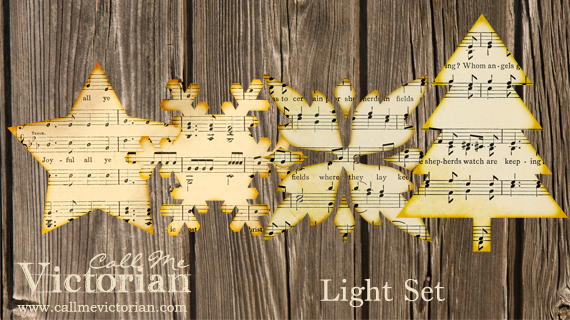 Download the light set of primitive style clipart: Here (ZIP file contains 4 PNG images)
I hope everyone has a very Merry Christmas!