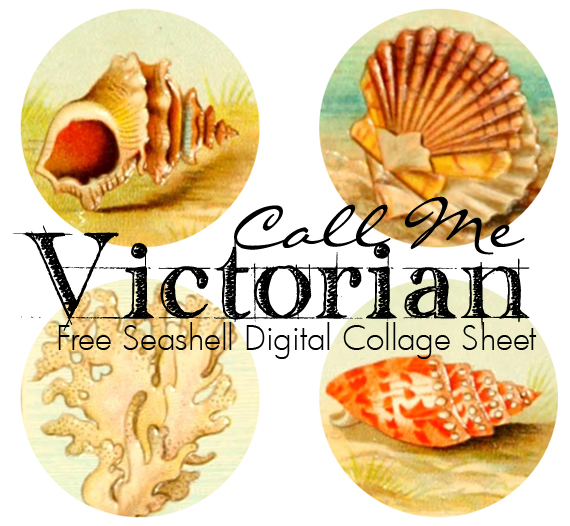 A free digital collage sheet of vibrant vintage seashell illustrations in 1 inch circles for jewelry making or paper crafts. These beautiful gems of the sea can be easily obtainable from the shore of a beach.
Anyone anxious to secure such treasures can easily do so by taking a weekend trip to the beach. They will leave the collector with a box full of a beautiful and desirable keepsake from a beloved vacation.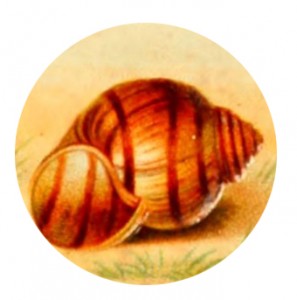 Shell collecting can also develop an instinct that will lead to the beautifying of everyday life. It can develop in the collector a taste for home decoration that can be indulged in at much less expense, and with gratifying results, than the hobby of collecting various brick-a-bract, for example. They can be arranged in a parlor display cabinet so that the varied tints and convolutions and marking of the shells will be most effectively shown.
The PDF sheet is to be printed on 4×6 paper and will make 1 inch circles that can be cut or punched out. You may also use the transparent PNG file for digital uses.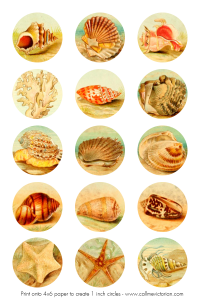 Click on image to view and save at full size PNG.
Or download a PDF for easy printing.