This is the first digital scrapbooking paper that I have ever tried to create. I have seen some vintage paper packs with this style of old newspaper ads and thought it was delightful, so I made this to share with all the digital scrapbookers out there. I like looking at all the old products, packaging and labels.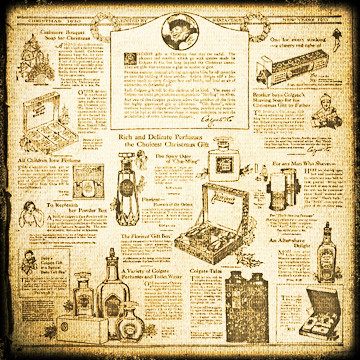 Click on the image to go to my web album where you can download the vintage digital scrapbooking paper at 12″x12″ 300dpi (3600×3600 pixels)
Enjoy! If you have any tips for making digital scrapbook paper, please let me know, I would love to get better at it.