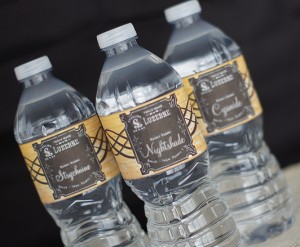 A free set of printable water bottle labels including four deadly poisons perfect for a Halloween party.
Vintage emblem label designs were used and a grungy feeling added.
Get creative at your next party and label all your water bottles with these fun vintage grunge inspired Poison Water Bottle Labels!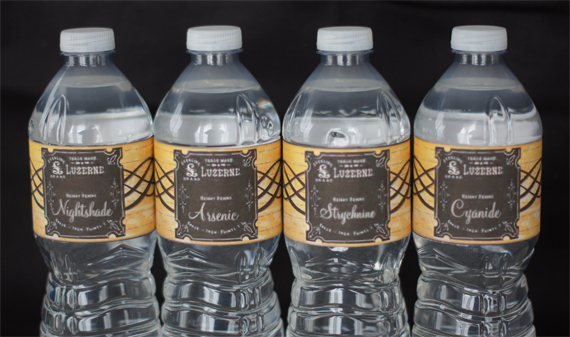 To make the printable labels:
Print onto 8.5x11paper. Cut along top and bottom edge of label across the width of the paper. You will typically need 8" to 8.5" inches to wrap around the whole bottle, if your printer prints a white edge, trim off one side and that side will be the top of the seam showing on the back of your bottle. The other white edge can be hidden underneath. You can tape or glue the labels right over the existing bottle label.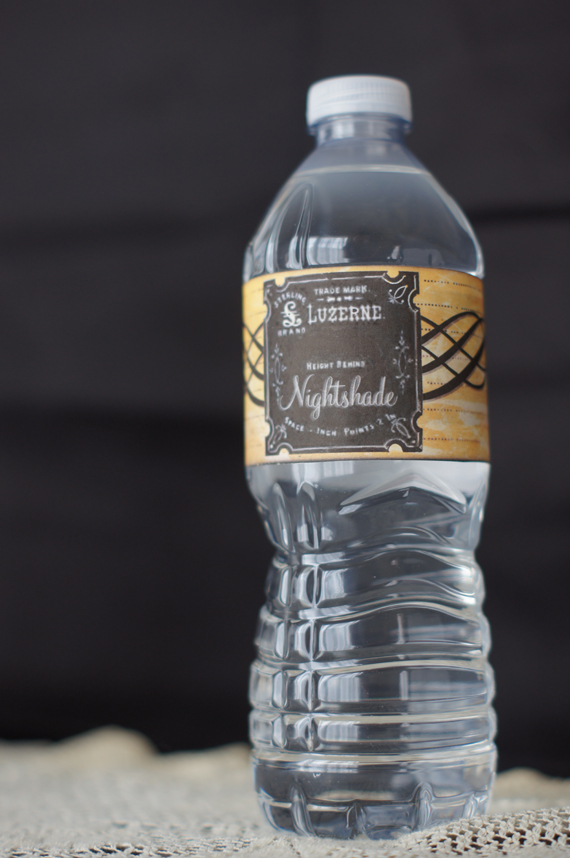 A look at one of the label designs – Great for a Halloween party!

Download the free water bottle labels – it will open up in a new window where you can print or save the file.