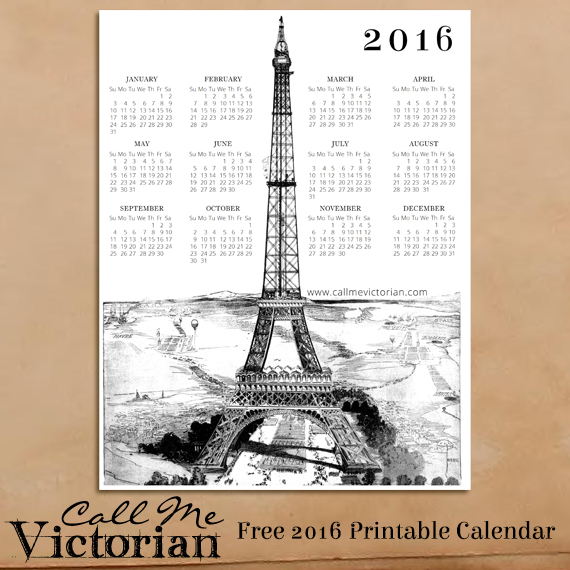 The annual edition of the free printable 2016 calendar featuring a vintage illustration of Paris.
Every year Call Me Victorian releases this full year calendar that you can print! It is a 1-page letter sized with a black and white Eiffel Tower image for the year 2016. Print it out and hang it up and enjoy for the whole year.
According to the Chinese Zodiac, 2016 is the year of the Monkey.
Valentine's Day falls on a Sunday this year as do Christmas Day and New Years. And February 29th is Leap Day.
Please choose the file type below: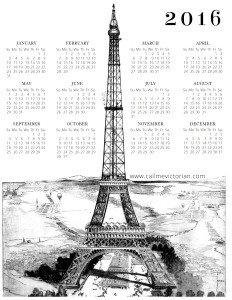 Have a wonderful 2016!